Massage where I want with 3 level vibrating massage ball
Ari-Gym Vibe Twin Ball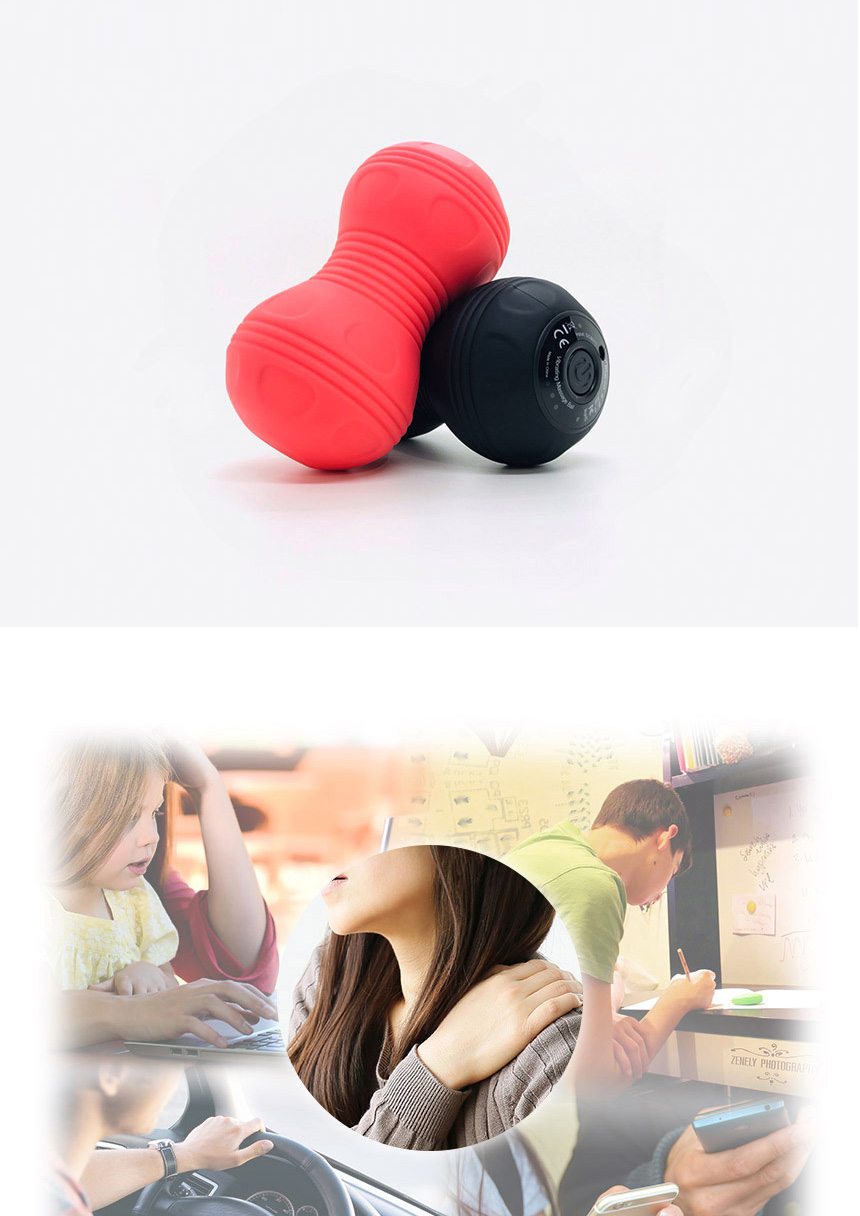 Ari-Gym Vibe Twin Ball is optimized for massage and massage at the right intensity according to the part.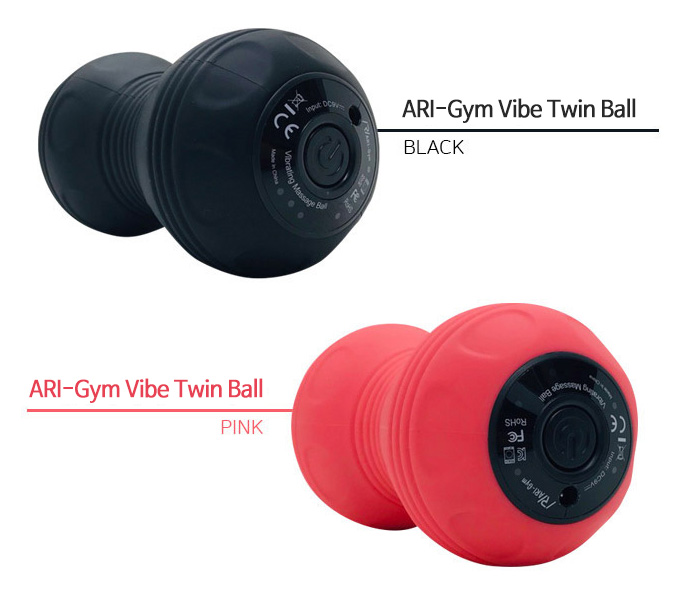 How to use

Quick and cool with easy one-touch buttons
If you use the product for the first time after purchasing the product,
the battery should be fully charged.
Start charging by connecting the supplied power supply to the wall outlet and the product.
It takes about 1 hour and 30 minutes to fully charge.
The three LED lights at the bottom of the power button flash in sequence depending on the charge level.
When fully charged, this LED light will not flash, indicating that it is lit.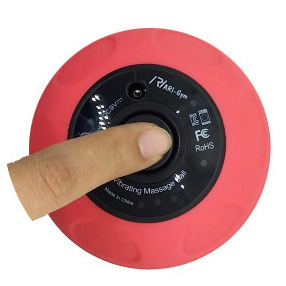 Press the power button on the side of the product to start vibration.
1 time: 1st stage massage vibration
2 times: 2 step massage vibration
3 times: Automatic vibration mode (1 ~ 3 steps repeated)
4 times: 3 steps of vibration mode
5 times: vibration end
In all vibration modes, press and hold for more than 2 seconds to turn off the power.
Do not use vibration on the neck and head area above the shoulder.
If you feel dizziness due to vibration, stop using immediately,
Get plenty of rest and consult a specialist if symptoms persist.
How to do Ari-Gym Vibe Twin Balls.
Shoulder and chest massage exercises.

Press the ball with some pressure between your shoulders
In a prone position, apply light pressure on the side of the chest.
Thigh back and calf massage exercises.

Place the ball behind the calf or thigh
I hate weight and move up and down little by little.
Massage exercises on the outside and front of the thighs.

Place the ball on the outside of your thigh or
on your knees and lift your weight up and down.
Hip and back massage exercises
Place your ball under your hips or around the wingbone behind your shoulders
and move your weight up and down.

Moire straight lines, finishes, and seams are natural phenomena during the manufacturing process.
Due to the nature of the silicone material when packing, the surface of the ball may stick to dust well.
This is not a bad / ripper product, so use it with confidence.
Components

Product / Charger / Manual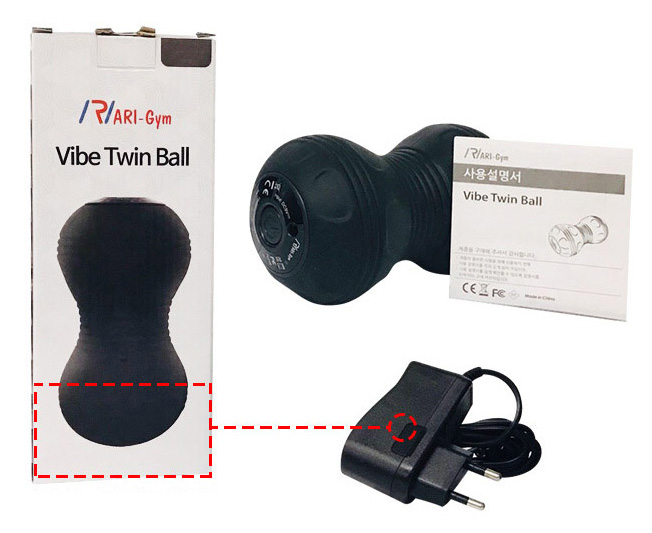 The charger is in a white box at the bottom of the box.
| | |
| --- | --- |
| Size | Diameter 9cm / Length 17cm |
| Weight | 860g |
| Material | Silicone, ABS |
| Color | Black / Pink |